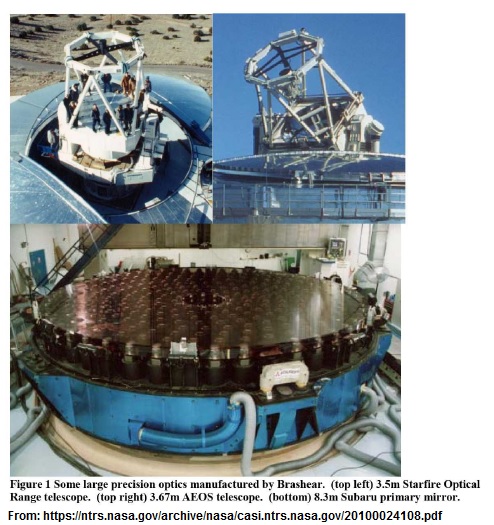 From John Brashear to 21st Century Optics and Telescopes, by Blaise Canzian, Ph. D.
The public is invited to the Amateur Astronomer's Association of Pittsburgh's Monthly Meeting Lecture, Friday, May 12, 2017, 7:30 PM, at the Science Stage of the Carnegie Science Center, Pittsburgh, PA 15212.
Telescopes have evolved both in technology and mission since the early days of John Brashear's company. Today's telescopes are tasked with satellite laser ranging, laser satellite communication, challenging astronomical research, and satellite imaging. Complex engineering combined with new technological advancements in optic fabrication have expanded our space situational awareness and enable astronomers to explore the universe like never before.
Dr. Blaise Canzian, Ph. D.  has a B.A. in Physics from Cornell University and Ph.D. in Astronomy from the California Institute of Technology. He is currently the systems engineer group manager for L3 Brashear and has Read more
https://3ap.org/wp-content/uploads/2018/08/logo_web_2018-300x300.jpg
0
0
DeSantisK
https://3ap.org/wp-content/uploads/2018/08/logo_web_2018-300x300.jpg
DeSantisK
2017-04-22 19:52:10
2017-05-20 10:21:24
Astronomy Lecture: From John Brashear to 21st Century Optics and Telescopes, by Blaise Canzian, Ph. D., 7:30 PM May 12, 2017, Science Stage, Carnegie Science Center, Pittsburgh, PA